Rooted Reinvention helps soul-searchers feel confident, capable and connected to their inner strength without burning everything to the ground.
As you do.
---
THE SHORT, OFFICIAL BIO…
I'm Katy-Rose Bye, wellbeing teacher + reinvention mentor. BSc, MSc, PGCert.
Katy-Rose is a self-help strategist for soul-searchers and reinventors; those of us driven by a sense of 'more.' Aside from being pulled to reinvent herself since she was young, her degrees in Psychology and Neuroscience slot perfectly in with less-scientifically-proven experiences of reiki & spirituality. She's also a qualified psychological wellbeing practitioner (IAPT) which means she's not just your average teacher, and melds tools from cognitive therapy into her support.
---
THE LONGER, MORE INTERESTING VERSION…
Hai there. I'm Katy-Rose Bye. BSc. MSc. PGCert. Story-teller and Star-gazer. 
IT BEGAN AS A FLICKER.
My own reinvention journey began as a creative child and over-thinker. Over time, I became anxious, obsessive and prone to depression. By the age of 11, I truly believed I was broken, and I wasn't quite sure if I could be 'fixed'. My mind was brilliant at imagining all the fears hiding just around the corner, and my inner fire dwindled under more 'realistic' plans.
My symptoms were uncontrollable restlessness, an unruly anxiety and a sense of despair. But something pulled me forward. And that spark kept me believing there was a possibility of change.
—
This was my pull-toward-reinvention.
—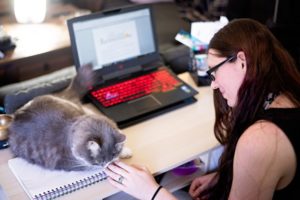 So I traipsed through the life-hacks, Buddhist meditation, counselling, self-help books, medication and cognitive therapy. I hit my own 'rock bottom' a couple of times and unravelled the beliefs I grew up with.
I TURNED TO ACADEMICS
In terms of the official qualifications, I hold a BSc in Psychology, an MSc in Cognitive Neuroscience, a Postgraduate Certificate in low intensity CBT (Cognitive Behavioural Therapy), and a diploma in Life Coaching. Having said this, I have also taught meditation, yoga and ShivaNata, and am a Reiki practitioner, so there's a little openness in my methods too.
After a lot of support, experimentation of self-help tools, and time, my inner fire sparked into life. I still have bad days, don't get me wrong. But I am no longer paralysed by the fear of being broken or overwhelmed by despair. My affirmations have shifted from "healing is possible" to "my brokenness is a secret weapon."
—
When I finally realised that I have some control over my path,
my obsession shifted to resilience and redefinition.
To reinventing what I knew about the world.
—
I OWN MY TRUTH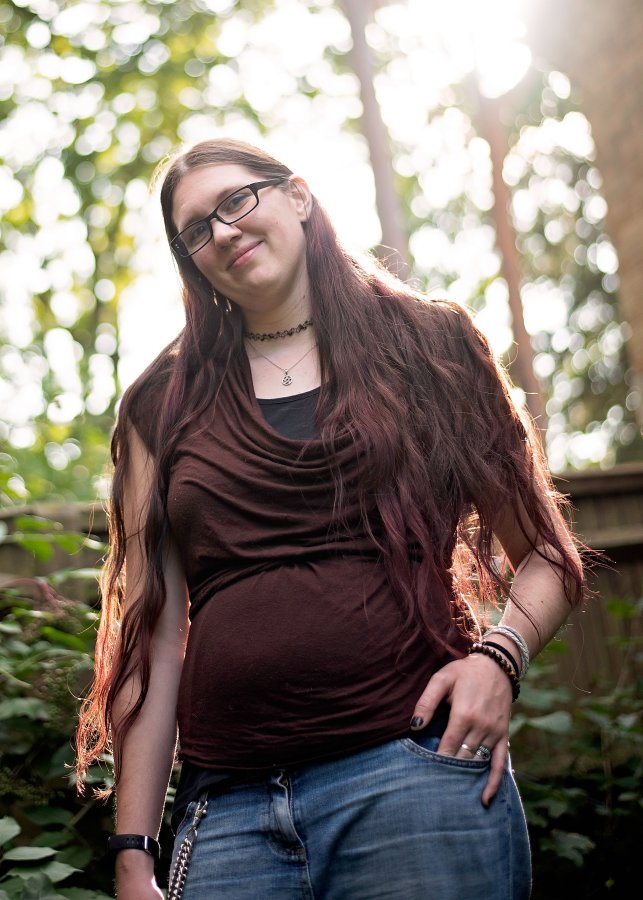 From University, I worked in youth work, social care, and mental health services. This taught me how to merge the tools to fit with your life, that nothing happens in a vacuum and that we can craft our own path. I learned that our thoughts, behaviours, environment, community and language shape our world. 
Melding my experiences with the academic field led me to understand that many of the tools considered unscientific often have evidence supporting them. I studied dissertations focused on how we use language and process emotions, and I taught Cognitive Behavioural Therapy for 3 years. 
Surviving my own mental health issues taught me just how valuable this reinvention pull is, how hope keeps us safe and makes us strong. Essentially, I realised how much control we have over our life, and how surviving being 'broken' means we often have a strong, rooted foundation holding us steady amidst the storms.
—
You don't need to burn down your life to feel strong.
—
THE MISSION:

REINVENTING MYSELF
I've been helping wild creatives and deep thinkers redefine their lives since 2011, when I realised that understanding our inner power is truly a secret weapon for confidence, progress and wellbeing. I still can't believe we're not taught this stuff in school.
These days, I help soul-searchers driven to reinvent themselves find their 'new normal' via personal and group coaching sessions. Merging science, self-help, and spirit, I teach them to know their why, access their inner spark, and wield this inner fire like the secret weapon it is.
On the surface, my work with reinventors focuses on trusting themselves, getting clear on what they want, harnessing their motivation, and feeling capable of handling daily stressors without burning down the self-work progress they've made so far, so that they can stop power struggling their way through life.
In short, I am here to show broken, lost, soul-searchers the badass strength and power of shining their own light, owning their history and being their own eff'ing hero.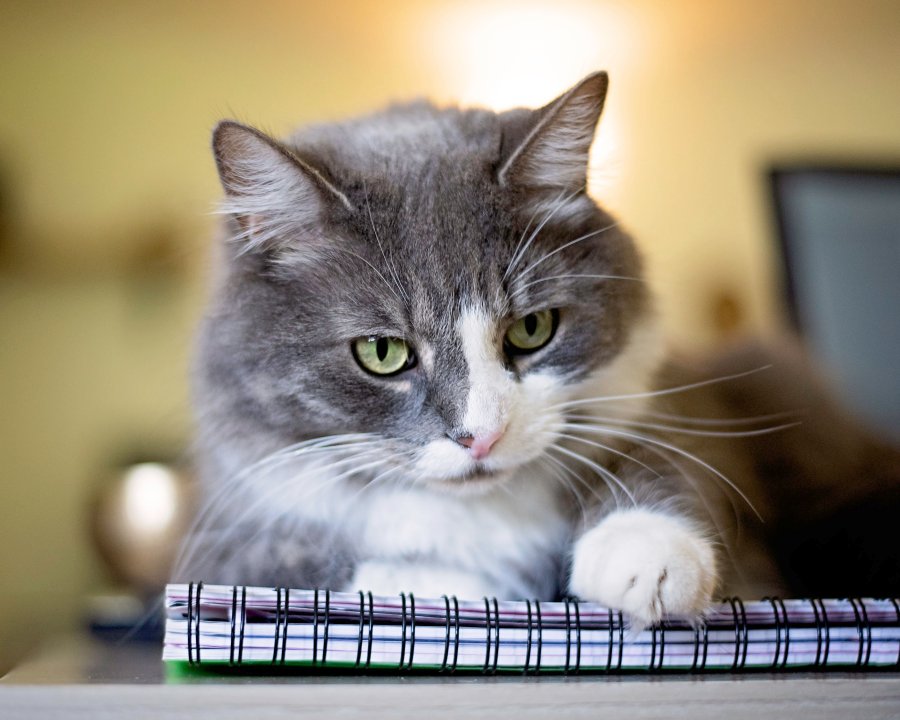 ON A FUN NOTE…
Outside of teaching reinvention tools and being a lifelong learner myself, I am parent to two adorable kitty siblings, who I would describe as loving and 'derp.'
I write fantasy and science fiction stories, drink herbal teas, and have a mild obsession with quantum mechanics. As you do.
I've been featured in Rebel Shine Summit 2018, The Mindful Word, Badassery Magazine, Thrive Global and Best Self magazine.
—
All lighthouses deserve to shine, to fulfil their purpose of guiding lost ships through the dark.
—
---
CHOOSE YOUR OWN ADVENTURE: