YOU'RE READY FOR REINVENTION.
You don't need to burn your progress-so-far to the damn ground. 
Let me teach you to control your inner fire,
so you can feel comfortable in your own skin.



This is for all the creative soul-searchers
who know the power of seeking out their truth.
Right now the chances are…
» You've followed the pull of reinventing yourself for years… and yet, it's not enough. You still feel uncomfortable in your own skin.
» You're playing the same tape, falling back on old habits and although you feel 'busy' the progress isn't happening.
» You have tried all kinds of self-development tools but progress is slow and temporary.
» All the different advice adds up to overwhelm, and you doubt your own decisions.
You're self-aware, and you can't ignore the inner fire any longer. Those little embers of power want to rise into flame. But you don't want to unleash it in case it burns down your life.
You can reinvent your life without the Eat-Pray-Love approach.


Imagine going from overwhelmed and lost, feeling guilty for wanting more to excited, trusting in your power and actually living the life that is true to you.
You're in the right place if you: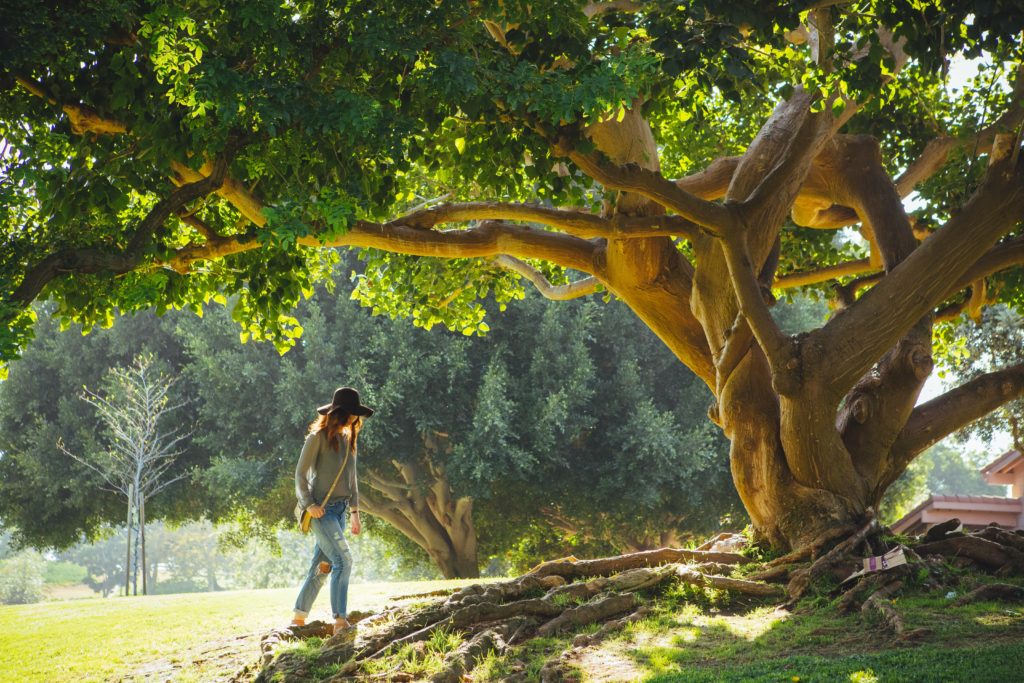 consider yourself a serial reinventor and soul-searcher
never felt like you "fit in." (or you're an INFJ)
want a holistic approach: science meets spirit meets taking-action.
feel tired of going through the motions.
may have struggled with mental health in the past.
are just getting used to life as an 'adult' or are at a crossroads and feel pulled in an unexpected direction.
want to harness that inner drive for some life mission or quest.
It Is Possible.
In the self-help realm, we are told that if we have felt flawed, wrong or broken, that we can heal and 'move on' from those experiences. So often, we are told to give up our fears, to let go of our past and to burn the bridges of our 'old life.'
But those roots are your secret weapon.
You don't need to untangle your experiences.
You just need to know how they connect, learn to identify them, and nurture the new growth.
There's nothing wrong with reinventing yourself.
Change is scary, but if you are willing to lean in, I can guide you through it to take real action, identify what's not working, and feel like yourself again. It's okay to be in the messy middle, to be held back by the 'shoulds' of other people.
It's time to embrace this new self, without ignoring or discarding everything you've done (and been) before. You're ready to step into your true self, that potential for feeling alive. You want to reinvent your life, without uprooting yourself. Without destroying the foundation you've worked so hard to improve on.
It's not only possible, but it's worth the work.
Using a mix of cognitive-therapy-infused tools, traditional psychology techniques, and experiential spirit, we can craft your new normal, without burning down everything you've worked to become.
Are you looking for a way to meld all the science and action with your intuition? I'm your girl.


I'm Katy-Rose, and my superpower is
teaching you to actually make lasting change in your life.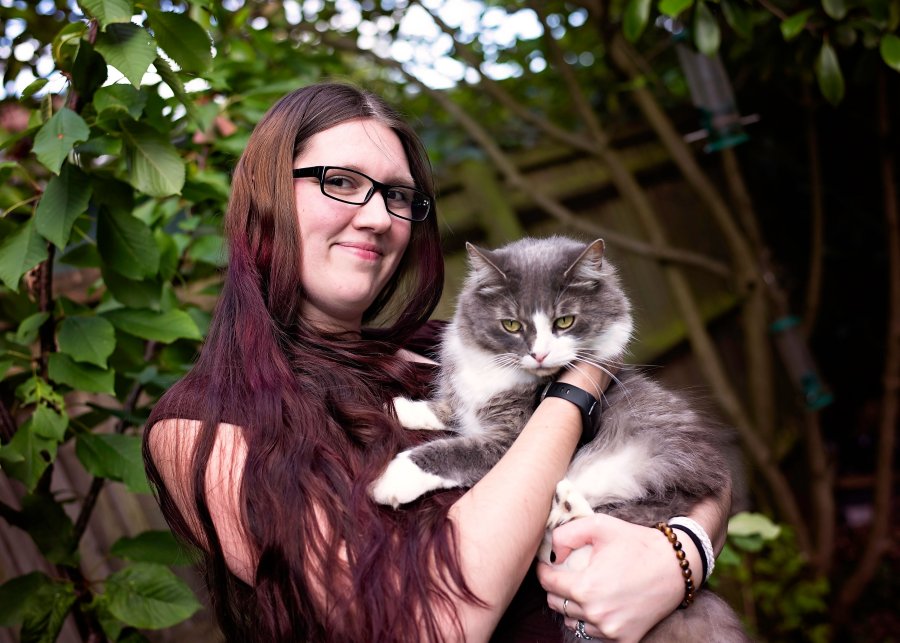 Why Me?
Hai. I'm Katy-Rose. Reinventor, cat-parent, story-teller & star-gazer.
I've always been pulled to know myself, believing that to change the world, we need to start with ourselves. Which is why I went from a BSc Psychology to an MSc Cognitive Neuroscience. My desire to help others took me through a PGCert in Low Intensity Cognitive Behavioural Therapy and Level II Reiki. It was only after earning my diploma in Life Coaching that I realised my true calling was helping soul-searchers who feel torn between reinvention and being true to themselves.
I've spent decades feeling guilty for not being good enough. I was eleven when I first felt broken, and I felt helpless until I was 25. I've never felt "not" broken. Every affirmation was "healing is possible".
I tried nearly everything to fix myself: CBT, counselling, 3 degrees in psychology and neuroscience, reiki, journalling, self-esteem coaching, self-help books, law of attraction, meditation, tea, herbal remedies, medication…
I've worked in social services, treated patients in mental health settings, taught meditation and support young offenders and their families.
The one thing I know to be true is that humans are so capable,


and it is through evolution and reinvention that we thrive,


despite less-than-perfect situations.




But we're not taught how to do this.
And the science is beginning to catch up…
Your Rooted Self is an 8-week foundational reinvention program that will lead you to reignite your inner spark, define your direction and take positive action, while staying rooted to your core self.
---
How It Works:
– Let's Get Moving… before we even get on the call, you complete a short questionnaire so that our time is tailored to crafting solutions that work for you, and you won't have to go over your life history.
– A Customised Action Plan… focusing on what will help you now, in a simple format so that you have clear, realistic steps and feel confident about making changes and take consistent action.
– A Personalised Summary with Where You've Been & Where You're Going… following our work together, so that you know what your rooted reinvention looks like: roots, trunk, branches and all.
– Four Live Calls… In our 8 weeks together, we will cover your:
ROOTS: what worked (life current fits), grounds (what keeps you sane) and lessons (past hurts)
TRUNK: the map from now to then, from "now" to "new normal".
…All so that you walk away with a direction to begin walking, a plan of action to follow & an understanding of how to tell when you're veering off-course.
– Unlimited Email Support… throughout the program so you are able to ask questions and put the plan into action.
–Although these tailored sessions, unlimited email support, customised plans and workbooks is worth over £1,000, I want this to be accessible. Thus, the price for the package is £649. 
BRANCHES: vision, tools (sun/air), and core desired feelings
& LEAVES: What you need to let go of
…so that you feel confident about where to focus your time and energy, and are motivated to take that next step forward.
---
Ready to Stretch your Branches?
Click the button to tell me more about your journey. 
You'll be directed to a short form to fill out with more info, then you can choose a time for us to connect.
If we decide it's a grand fit, we'll schedule in the payment and sessions. 
What You Get:
If you show up (and do the work), you'll know exactly what drives you – which roots are keeping your stable, which channels are fuelling and nourishing you, how to motivate yourself, and the ability to define what your next chapter will look like.
-You will (finally!) get out of your head and take action instead of over-thinking.
-You'll know when to push against resistance and when to pause.
-You will learn to focus on how you want to feel, not what 'to-do' items you need to tick off.
-You'll have a clear map to follow so you no longer feel lost or out-of-control.
-You can discover how to read that inner compass that knows who you are meant to be.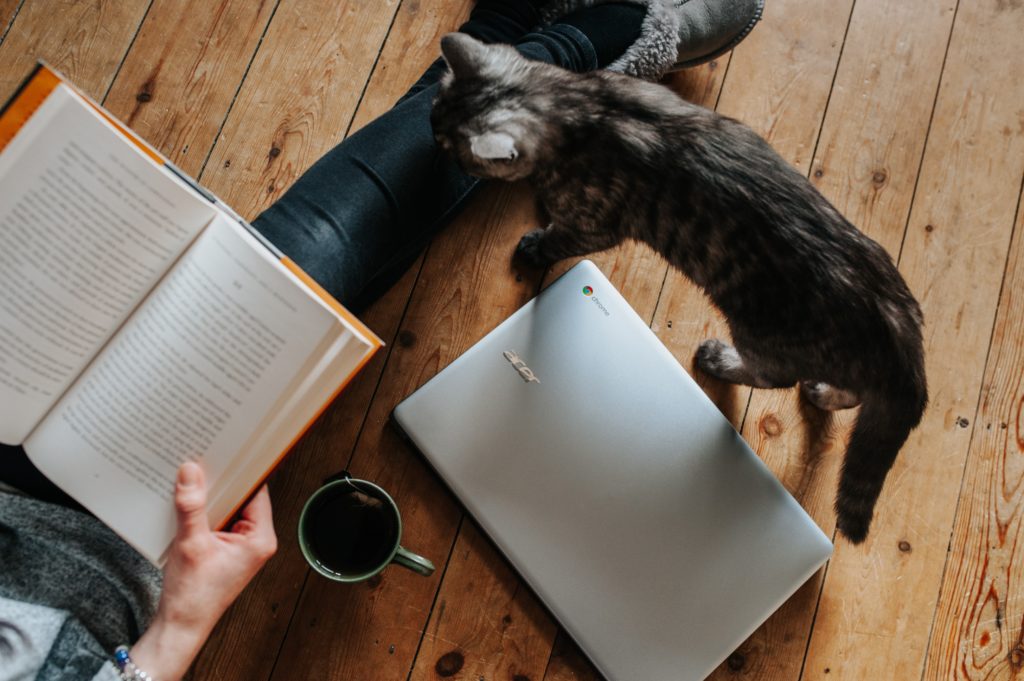 "Reassurance & Clarity in my Dreams"

Katy's coaching helped me to find clarity in my visions and dreams: to map through what I was excelling at and how I could move forwards in other areas. It gave me the reassurance that I was moving towards my potential and allowed me to see how far I had come, as well as new steps to take for the next leg of my journey.
 ~   Aiyana, Nurse
---
   "A Positive Focus for my Goals"


It was very reassuring, especially the way Katy managed to break things down into manageable steps with a really positive focus. I always find it a bit daunting to talk about goals – I have a tendency to go after everything at once – but I found talking with Katy really constructive.
   ~  Angharad, Apothecary
---
   "I Realise What Works Best for Me"

The takeaway for me was twofold: learning how to feel like I'm managing my time well without having to log it, and that I don't actively schedule downtime minus nighttime reading. I realised that small daily tasks work best for me to incorporate habits.
   ~  Sara, Badass Writer and Editor

---

   "Sharpened my Focus & Gave me Direction"



Working with Katy helped me sharpen my focus, and gave me some direction. I have a lot more clarity, and a pathway to focus on: something 'to do' about it, rather than just hoping my anxieties go away in time.
  ~   Ciarán, Project Manager

---

   "The Life-Kick-Up-The-Bum I Needed"

Katy helped unravel me… I felt tied up in mental knots and she teased them out. I have plenty of ideas and ambitions to get motivated on but having a focus was an obstacle. Things got better when I began to see the rejections as a nudge onto the better path. It was a "Life Kick Up the Bum" that I needed.
~  Máire, Primary Teacher & Writer

---

What's going to help you get there? Rooted Reinvention, of course!

Instead of spending days wishing you knew yourself, time reading the latest self-help book, or money on courses and books… Let's map out your reinvented self; ignite that core flame that's been burning inside for all these years.

Ready to Strengthen your Roots?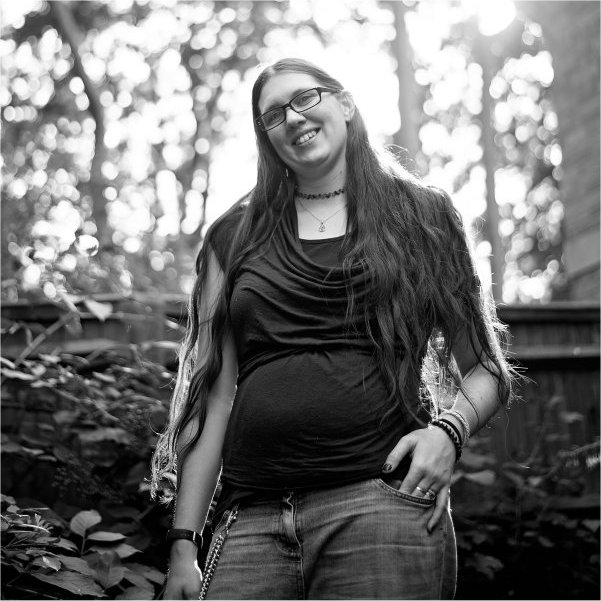 » I believe that humans are more capable than we realise.
» I believe in melding spirit, science and experience to craft what works for you.
» I believe that we seekers are here to make connections, to share the links and help build a
more cohesive understanding of life
.
» I believe curiosity and knowledge are high on the list for humans to feel purpose and accomplish things.
» I believe our minds and body are so interlinked, and we can control some parts of each by controlling the other (
for example:
thoughts = fast heartbeat).
» I believe that the black-and-white response and expectation of a "norm" is harming us.
» I believe we change the world by changing who we are and letting it ripple outwards.
» I believe that we can harness our sense of drive, energy and motivation through knowing ourselves well.
» I believe that melding direction, conviction & self-knowledge leads us to live a Life Inspired ™.


YOUR WILDFIRE, THE SOURCE, YOUR ROOTS
My Approach:
I did this work by myself. I read the self-help books, took the courses, and did therapy. This drive literally drove me to complete 3 degree-level qualifications. Melding the science from my Masters with the experiences I've had… My approach to the challenges is a little different from other coaches I've seen.
– Undo the 'shoulds' of how we're expected to be
We identify those inner voices, what you would thrive doing without the expectations of others, and use cognitive tools to take away the power of those unhelpful thoughts.
– It's possible to reinvent yourself while still living in the real world
I understand that some people like to completely start over. They need to tie off the loose ends and have a fresh slate. I'm not one of them. I have a mortgage to pay, a husband I love, and I know that the reinvention I have always longed for, is really a form of evolution. So rooted reinvention focuses on the roots and foundations you already have, so you have that stability in your life while you make the tweaks to higher up the tree, so to speak.
– We're never 100% 'done' with reinvention
Although many of us are looking for a 'real me' beneath the surface, we do have the understanding, deep down, that human beings are always growing. Our brains continue to grow, prune and re-wire themselves even on the day we die. So although we look at reaching a space of the reinvention being 'done' it's just reaching the next level, with the idea that in time, the level beyond that will come.
It's Your Journey:
You could keep doing this yourself. I did it. If that's your path, then that is grand. 
Talk to your friends, go to the forums and reddit… you could even take the same degrees as me, or courses for thousands of people without getting the personalised action. It took me about 10 years to really learn and then apply it (5 years of official academic study.) Another 5-6 years to then distil what worked for me and craft the system around it. It is 100% possible by yourself: I'm proof of that.
But if you're frustrated with how long it's taking, how much work the trial-and-error is by yourself… If you're ready to undo your shoulds, want to reinvent and evolve while still living in the real world, if you're ready to accept you'll never be done with reinvention and look forward to it and get the main tools that work for you in a few months…
If you want to speed up that process or make more progress….
Then I invite you to join me.
Ready to Reinvent Yourself?
FAQs:
How do you actually support people?
– I meld coaching techniques, solution-focused approaches, cognitive therapy tools & knowledge of how we humans work from my BSc in Psychology and my MSc in Cognitive Neuroscience. Melding the science with spirit means you can meet in the middle and provides a holistic approach to managing that burning desire to reinvent who you are; once and for all. 
I don't want to have audio calls, can you support me?
– Introvert? Wallflower? The option of typed-only coaching sessions leads to exact notes, and allows for relaxing music as we work together.
What if I don't have the time?
– As with most things in the self-development world, you'll get out what you put it. I can't define nor walk your path for you, but rather I can point out various patterns you may not see from your perspective, and I can help you to read the map when it gets muddy.
Realistically, an hour a week (even split into daily 8-minute blocks) is plenty of time to make progress.
Is this all just a bunch of 'woo'?
– I do incorporate some of the non-scientific wellness aspects into the package, although I also hold degrees in Psychology and Neuroscience as well as a qualification in Cognitive-Behavioural Therapy, which is evidence-based, so there's a healthy mix of the two.
How do I know if this right is for me?
– Apply below via the no-obligation form and let's find out! If I can't help you, I'll signpost you to someone who can!